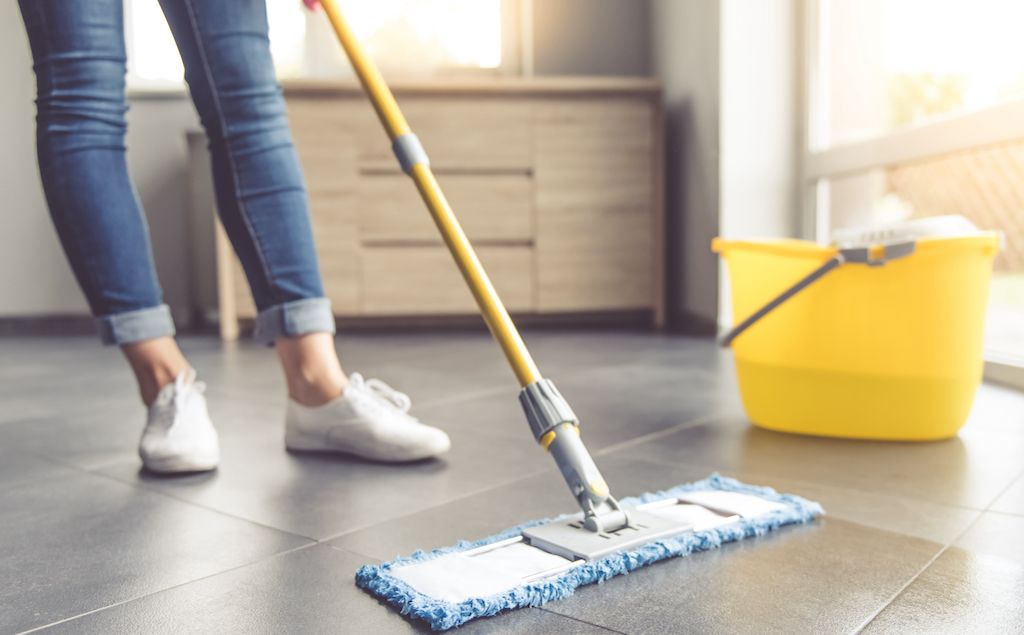 If you're looking to add more sustainable products and systems to your household cleaning routines, switching from disposable mop pads to reusable mop refills is a great and easy place to start. These eco-friendly products are washable, reusable, and durable mop refills are better for the environment, your wallet, and dealing with heavy-duty household messes. Making the swap for reusable mop refills is an earth-friendly change you can feel good about!
Disposable, single-use plastic mop pads are the norm for use with the average leading spray mop. One use, and into the landfill they go: In fact, each household that uses them will go through many single-use plastic pad refills per year.
Plus, the chemical solutions used with the leading spray mop come in non-refillable plastic bottles that are thrown out when empty. Reusable is the wave of the future and with mop pads, you can wash, lay them out to dry, reuse them again and again, and only need to replace them every three months!
Not only are reusable mop refills more sustainable and better for the environment, they're more friendly to your wallet. Single-use disposable mop pads are expensive and made to clean just one room before absorbing their maximum mess. If you mop just two rooms once a week, that amounts to more than 100 disposable pads every year! Imagine how many pads you would need for a house with mostly tile or hardwood floors.
Daily spills happen, and with kids or pets in the mix, those spills can turn into frequent big messes! Disposable mop heads don't clean as well as reusable mop refills and don't cover as much floor. If you want to tackle and effectively clean your big messes, reusable microfiber mop pads are the better and more durable option. When one side has been used, you can quickly turn it over without needing a new mop pad. To minimize spreading contaminating bacteria in your home, throw a used reusable mop refill in the washing machine and switch to another before you move to the next room.